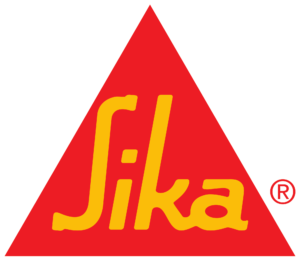 The Sika® Carbodur® and SikaWrap® structural reinforcement products strengthen beams, columns and slabs with epoxy bonded carbon fibres or fibreglass.
Qualification and experience
We are Sika Canada certified Sika® Carbodur® strip and SikaWrap® fabric installers.
Sika Canada developed a structural reinforcement system with the help of Sika® Carbodur® strips, which are carbon fibre strips, and SikaWrap® fabric, which are carbon fibre and fibreglass fabrics. Launched in 1997, these structural reinforcement application processes had a large-scale roll out in the marketplace.
The efficiency of these systems was proven with the hundreds of successful projects over the years, whether in the buildings, public works or civil engineering sectors.
These avant-garde techniques increase the capacity of concrete works without increasing the dead load or modifying the overall dimensions.
Depending on the chosen measures, they can increase resistance to tension and bending forces.
Our areas of application
Reinforcing the exterior of existing structures
Increasing the load of certain structures
Correcting calculation or construction errors
Repairing structures damaged by corrosion, fire, impacts or aging
Changing the building's purpose
Conforming to codes
Modifying the structure (removing slabs, walls, beams, etc.)
Seismic revaluation
Advantages of Sika® products
Highly resistant
Lightweight
Non-corrosive
Unlimited length
Minimal preparation required
Very easy to install
High elasticity
Exceptionally high fatigue strength
Alkali-resistant
Sikacrete®, fire-protection
Sika Canada also developed a mortar that offers fire protection. Sikacrete® can offer at least 4 hours of fire resistance when used in combination with Sika® Carbodur® or SikaWrap®.
This mortar respects strict standards, and its evaluation was conducted by Underwriters Laboratories of Canada (ULC) according to the following standards and methods: standard methods for building construction and materials fire endurance testing (CAN/ULC-S101), standards for building construction and materials fire resistance testing (ANSI/UL263) and standard methods to test the fire resistance of building construction and materials (ASTM E119/NFPA251).
The benefits of Sikacrete®-213F
Very good fire protection
Easy preparation (just add water)
Light weight, low density and minimal rebound
Formula and spray method reduce consumption
Does not contribute to the formation of smoke and toxic fumes in a fire