Adopted in 2013, the regulation enacted to improve the security in existing buildings, also known as Bill 122, seeks to maximize the safety of a building's occupants as well as those circulating nearby. In order to do so, and to respect the new version of the regulation, owners are now obliged to proceed with preventative maintenance of their structures. 
We are listening
Your requirements are changing, therefore ours are too. We understand your needs and have created a tailor-made solution just for you: our maintenance contract.
Three 

key points of the regulation
First of all, owners must conduct a visual inspection of their building annually
Secondly, the building or structure must be inspected and a report produced by a qualified engineer every five years
In both scenarios, property owners must keep clear, detailed and photographic records of each inspection
To respect the revised regulation, owners are now required to proceed with preventative maintenance of their structures.
Download the guide (french only) from the Régie du Bâtiment du Québec to find out more.
The preventative maintenance contract
Our expertise and know-how are at your disposal, not only to conduct the annual visual inspections, but also to address the maintenance needed to prevent premature deterioration of the structure.
To achieve this, we offer our customers three types of maintenance contracts: Bronze, Silver and Gold. Depending on the option chosen, these packages may cover a period from one (1) year to four (4) years. They cover a range of services from simple inspection to writing a complete verification report, keeping a register of the buildings' repair or modification work, to a complete cleaning of your parking garage.
This way, you maximize your building's safety, conform to the regulation without hassle, and will be confident with the services of our qualified employees, who will meticulously and carefully proceed through all stages of the inspection. Our presence and proactiveness will help you avoid nasty surprises in the long run, all while ensuring you respect the regulation throughout our collaboration.
Do not wait any longer and find out about our various turnkey maintenance contracts.
Our expertise at your service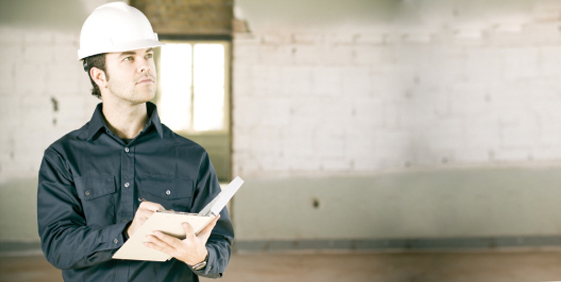 Unsure of your inspection results? Need a second opinion to confirm or deny some of the issues raised? Don't hesitate to call on our expertise. We offer specialized and lasting solutions, all at competitive prices!
We always make an effort to respect your schedule and budget. That is why we offer tailor-made services. Because each client is different.
Our services:
Parking garage maintenance
Underground parking repairs and installation of waterproof membranes
Concrete balcony repairs
Crack injections
Waterproofing