Founded in 1978, Dumoulin & Associés Repairs Concrete Limited initially serves the residential sector and now dedicates itself mainly to the commercial and industrial sectors. We have earned an outstanding reputation and created lasting client relationships with our professional approach and highly specialized team.
1980, Economic expansion
By the end of the 1980s, the company was growing strong. We opened an office in Nepean, Ontario, and focused development in the commercial and industrial sectors. At the time, Dumoulin & Associates responded mainly to the maintenance needs of the pulp and paper industries in the provinces of Quebec and Ontario.
We used specialized processes such as epoxy or polyurethane crack injection and water-repellent sealant application. Over the years, we improved and expanded our techniques to the extent that we offer a complete and proven range of quality services.

2000, Key partnerships
Our greatest achievement happened in 2000, when the company partnered with some of the construction industry's main suppliers, such as Sika Canada, with which Dumoulin & Associates is a certified approved installer of its products. As a result of these new key relationships, we are able to offer cutting edge technological services and are better equipped than ever to respond to the needs of our clients.
In 2007, the next generation breathes new life into the company.  Once the work of a single man, we became a family enterprise, young and energetic, expanding our expertise and reinventing ourselves.
During our push toward modernization in 2008, Dumoulin & Associates moved its head office to a more spacious, welcoming and functional location in Laval.

2017, Solid expertise
We are committed to our quality of service, the continuous training of our workforce and the expertise of our engineers. Today, the company is ready to face all challenges head on!

The health and safety of our staff and the public are top priority at Dumoulin & Associates. Our main objective is to combine prevention, security and efficiency at work sites in order to respect the current standards and laws, such as the Regulation respecting occupational health and safety and the Safety Code for the construction industry.
We have put in place various safeguards in order to prevent accidents and occupational diseases. Our staff, subcontractors, visitors and suppliers must take note of our prevention program and are required to respect it when at our work sites.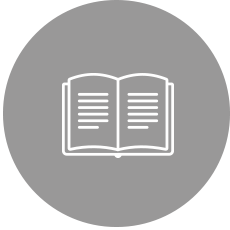 Training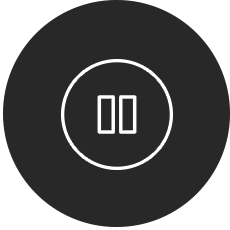 Construction site
safety briefs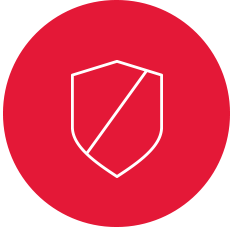 Prevention program
By adopting a positive attitude toward safety, we hope to create a safe, accident-free work environment. With proper preventative measures, we can eliminate danger at its source and better maintain each individual's physical safety.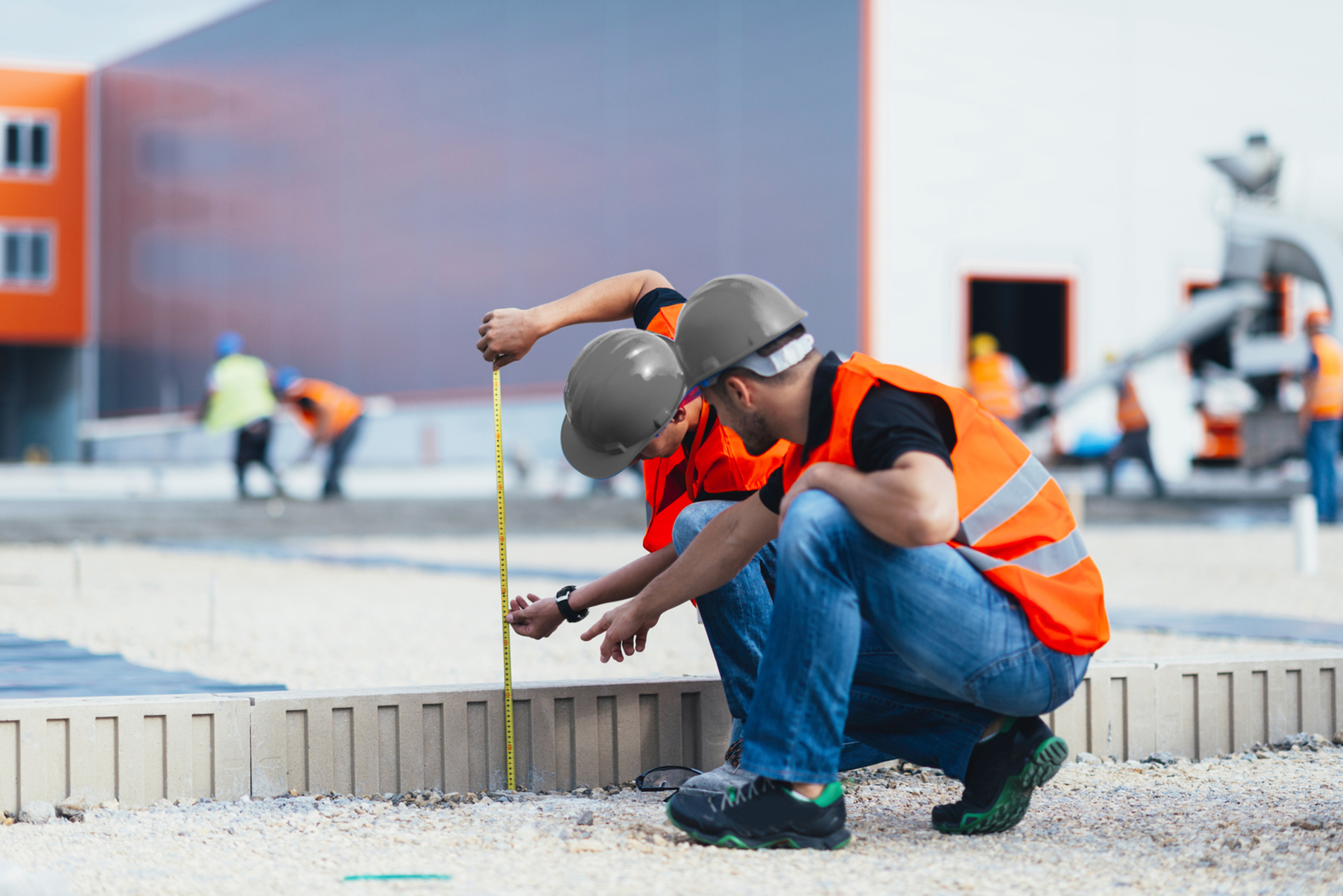 Dumoulin & Associates applies a quality management system with the goal of meeting our clients' demands and for continuous self-improvement, as required by the ISO 9001:2008 standard.
We are committed to meeting our clients' expectations while complying with industry standards and while respecting our own professional obligations. With each job that we accept, we consider all the possibilities to ensure that the quality, cost and schedule are respected.
We try to keep a strong cooperative relationship and instill confidence between all stakeholders of the project. For us, communication and teamwork are essential for a successful project.
It was without any hesitation that we have taken the necessary steps to get ISO 9001:2008 certification. We wanted to prove to our clients that, beyond good communication and excellent work, we are committed to providing services that meet the highest quality expectations, at any cost.
Adam Webber
It goes without saying that our employees have appropriate and continuous training and that they respect the security rules at all work sites. To assist them in attaining our goals, we provide them with the necessary technical equipment, support and training in a variety of ways:
Appropriate and effective equipment
Detailed job instructions for each job position
Maintenance instructions for each main piece of equipment used during the execution process
Clear instructions to perform the necessary inspections during the different stages of the work and manage non-compliances
Ongoing skills training and workshops to keep up with evolving industry requirements
Training for new employees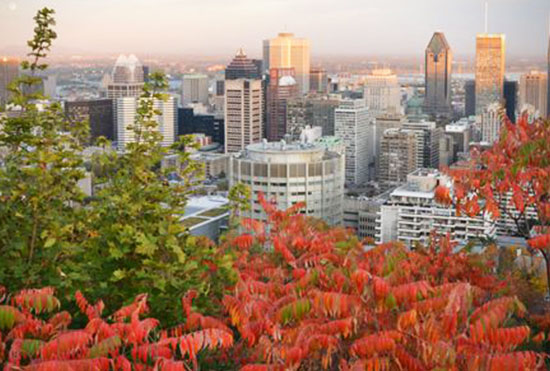 We are committed to environmental protection and want to offer a sustainable and viable future for generations to come. In the field, our teams put measures in place to protect the environment and prevent any potential damage.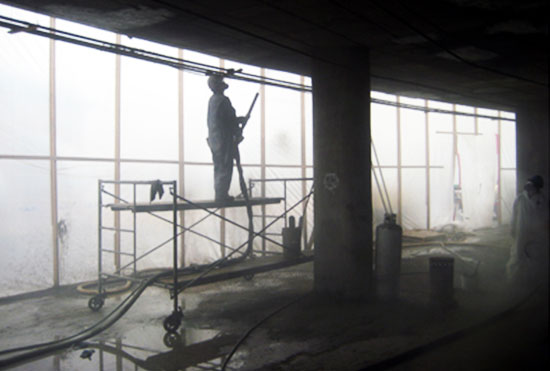 We apply the following procedures at work sites:
Participate in "Leadership in Energy and Environmental Design" (LEED) projects
Conduct frequent equipment and machinery inspections to prevent leaks
Provide petroleum products recovery kits
Erosion and sediment control
Waste disposal and recycling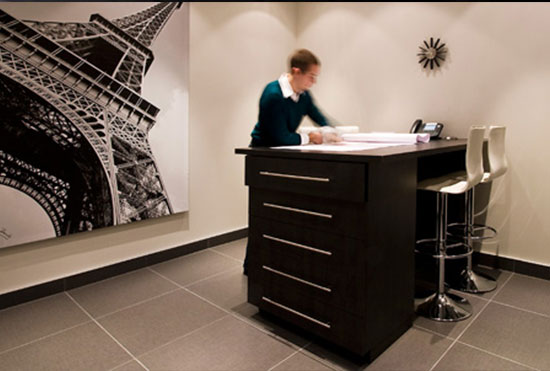 At our offices, we are equally engaged in protecting the environment by:
Using smart switches and thermostats
Collecting rainwater to clean our trucks and equipment
Using recycling services
Converting our paper archives to electronic files
Using online banking services to reduce paper
Using non-toxic and biodegradable cleaning products
Holding monthly awareness sessions with our employees
We provide our employees an engaging and respectful work environment, where each person can dedicate themselves to clients and provide exceptional service.
For this reason, we have created tools to help them reach our goals and to guarantee that the work is carried out smoothly. These tools can be used at different stages of the project and adapted to maintain our high level of quality for each service offered:
Detailed daily reports
Rigorous inspection and testing plans
Work instructions and procedures that meet ISO 9001:2008 standards
Our employees
We offer highly qualified professional services. The key to our success is in our staff's training.
Our work site employees are certified workers, trained in health and safety. They each have a qualification card as well as many professional development certificates. They also have many supplier certifications for the application of their products and training on the handling and installation of our materials and equipment.
All our workers have taken a general construction work site security course and hold a certificate attesting to that fact. We also offer them the chance to take a first aid course.
Our office staff
Our engineers comply with the regulation adopted by the Board of Directors of the Ordre des ingénieurs du Québec, on December 10, 2010, regarding mandatory continuous education.
Annually, they accumulate over 30 hours of training, increasing their knowledge and thus offering our clients advice best adapted to their needs.
Our engineers are licensed with the Ordre des ingénieurs du Québec as well as Professional Engineers Ontario. They distinguish themselves through their technical expertise and vast experience.
All our strengths are available for the benefit our clients.
Accreditations acquired by our workers:
Qualification card issued by the Commission de la construction du Québec (CCQ)

"Fit-test" respiratory protection training

Training by ASP Construction on security procedures for working in confined spaces

Training on the operation of basic and articulated aerial work platforms

Heart Saver, AED and SA first aid courses offered by the CSST
Dumoulin & Associates has built partnerships with clients centered on a professional and a personalized service. Each work site is headed by an engineer and the work is always carried out by a competent, trained team at a competitive and reasonable price.
Our long-term vision is nothing short of being the main resource for concrete repairs, structural reinforcement and waterproofing in Quebec and Ontario.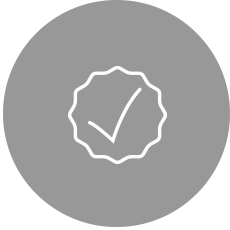 We honour schedules, budgets and technical aspects and to reflect our values in all our relation, whether it be with our suppliers, subcontractors, associates or clients.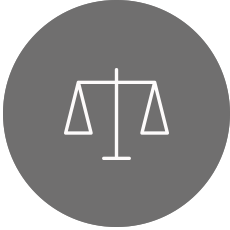 We apply and promote our values with rigour in all our work: professionalism, expertise, communication, confidence, security, honesty and fairness.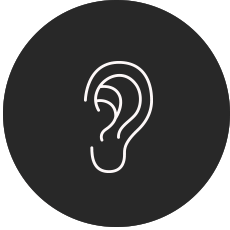 We ensure the long-term success of our enterprise with surveys aimed at determining our clients' satisfaction regarding our timeliness, thoroughness and attitude, in the office and at work sites.
Our clients demand increasingly competitive prices and increasingly tighter deadlines. If we want to remain the industry leader, we don't have a choice but to respond to demands in a positive way and always be innovative and timely with every job that we undertake. That's our winning formula, and our clients are extremely satisfied with it.
Adam Webber